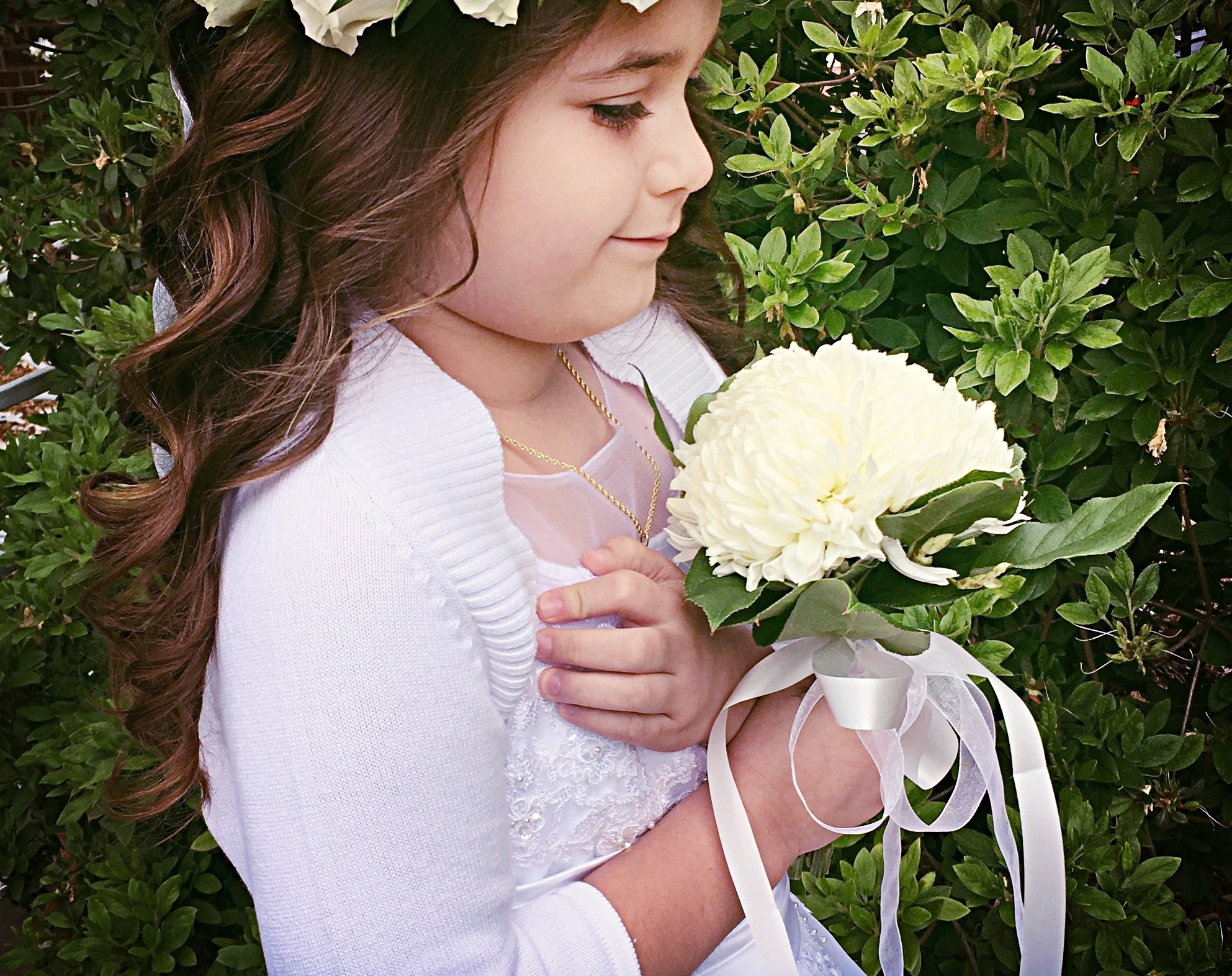 Girl's Communion Bouquet
A curated simple white bouquet for the Communion Girl tied with a satin ribbon. Flowers may include mums, alstromeria, baby's breath, or miniature roses.
All orders must be made a minimum of 5 days before the Communion Mass to ensure flower availability. All orders can be picked up at Secret of Flowers on 3160 E. Thompson Street, Philadelphia, PA 19134 the day of Communion.
Delivery in the city of Philadelphia is available for an additional fee of $10. You can choose either pickup or delivery when you check out.
**These online prices include 8% PA tax and credit card fees. If you purchase with cash or check offline, the price is $27. Contact us here to purchase with cash or check.